- name:
Eddie
- age:
21
- location:
U.S
- how long have you been playing sims?:
I've been playing ever since the original game came out. I saw it advertised in a gaming magazine and knew I had to have it! I've been playing ever since! I was in middle school at the time! My how time flies!
- what EPs/stuff packs do you have?:
I have Uni, Nightlife, Pets, Season, Bon Voyage, and Free Time. The Stuff Packs I have are Holiday, Teen Style, Glamour Life, and H&M Fashion.

- do you use custom content? if so, what sites do you use?:
Heck yes! I love MTS2, Raon, Peggy, Migamoo, the list is really endless!

- do you do legacies or challenges?:
I've just recently started doing a legacy!

- what families are you playing right now, and why?:
My legacy family is named the Darwins, so I focus on them a lot. Generation 2 is growing up and the founder is still popping out illegitimate children!

- do you play any in-game houses, such as the Goths or Brokes?:
I played the Goths when I first got TS2...kind of a carry over from TS1 for me!

- what are your favourite aspects of the game (creating houses, playing with toddlers, landscaping, etc)?:
I would have to say genetics. I love seeing how different sims genes mix together. I also recently discovered the custom painting option that came with one of the EP's and its the best ever lol

- pictures of your families/houses, if applicable [must be under an lj-cut].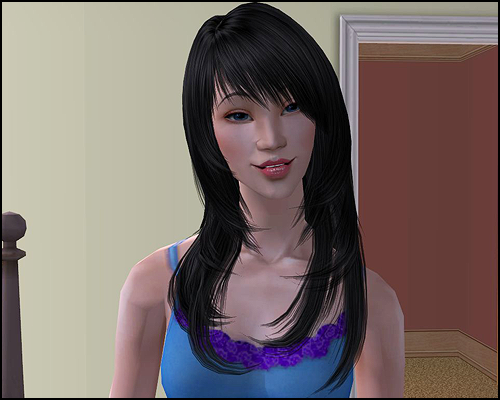 This is the founder of my current legacy. Her name is Cass Darwin!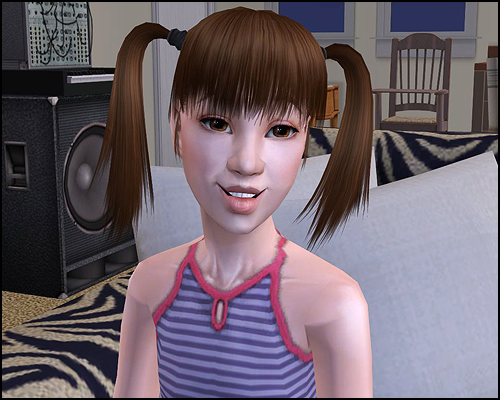 And this is her daughter, Cordelia. She is definitely in the running to carry on the bloodline! Don't let her fool you with that innocent smile though!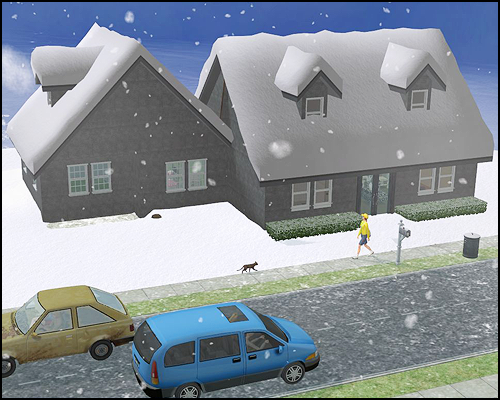 And this is there oceanside cottage! Cass also has 2 sons, Malachai and Chadwick. She is dating a man named Jasper, who is also Cordelia and Malachai's father.

-and anything else you'd like to include about yourself:
I'm in school studying Occupational Therapy, I love horror movies. I'm just looking to meet some new people in the community! :)